Press
AQUATOOLS - keeping you informed
Welcome to AQUATOOLS' online media information. Here you can find press releases relating to our news and our products.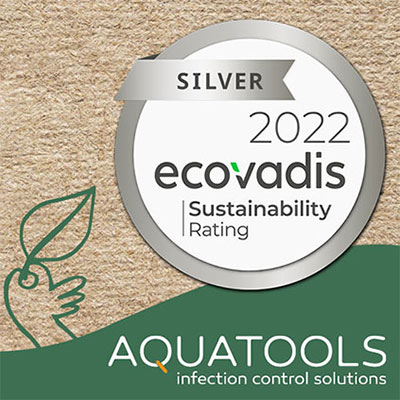 ECOVADIS: a silver medal for AQUATOOLS!
December 2022
In November 2022, AQUATOOLS reached the "silver" level of the EcoVadis rating with a score of 63/100 for its first participation. This score acknowledges the company's commitment and performance in the areas of "Environment", "Social and Human Rights" and "Ethics".