AQUATOOLS is constantly changing.
Read all about AQUATOOLS' news here.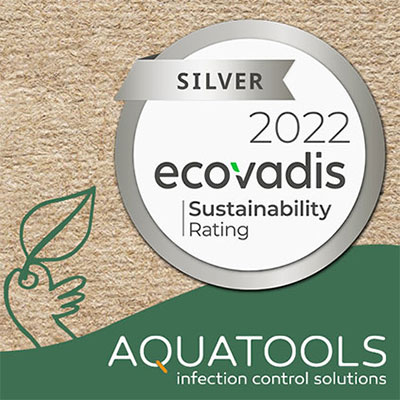 ECOVADIS: a silver medal for AQUATOOLS!
AQUATOOL's CSR commitment and performance has been recognised.
In November 2022, AQUATOOLS reached the "silver" level of the EcoVadis rating with a score of 63/100 for its first participation. This score acknowledges the company's commitment and performance in the areas of "Environment", Social and Human Rights" and "Ethics".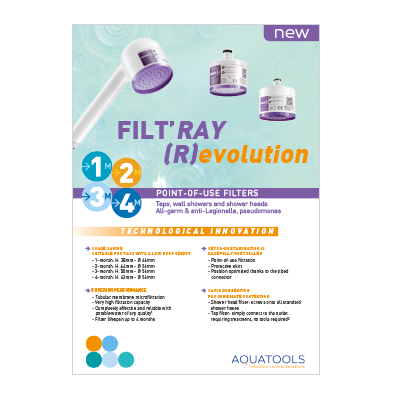 FILT'RAY (R)evolution
New range of FILT'RAY anti-Legionella and all-germ point-of-use filters
AQUATOOLS has launched a new range of space saving FILT'RAY anti-Legionella and all-germ point-of-use filters for taps, wall showers and shower heads.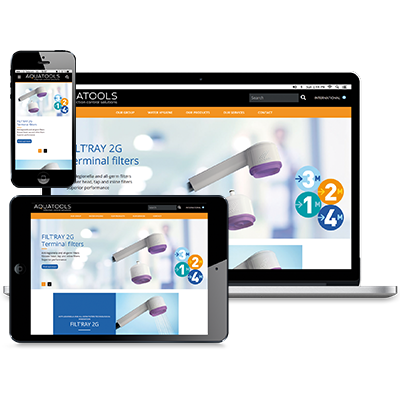 AQUATOOLS launches its new website
A new look and even more services
All product documents are freely available: data sheets, photos, certificates, installation guides, etc.
Access the latest news on hygiene and prevention of water-related infections, discover our scientific publications and our themed dossiers.
Happy browsing!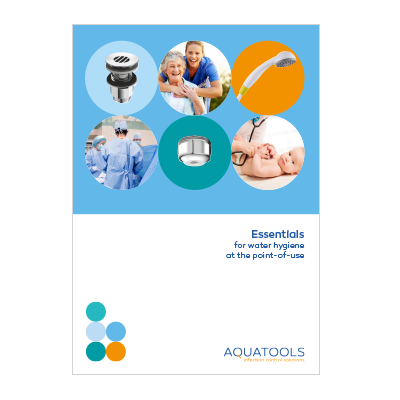 Essentials
A range of additional fittings for water hygiene
AQUATOOLS has launched the "Essentials" range for water hygiene at the point-of-use: spout outlets for mixers and taps, hygienic washbasin wastes, auto-draining device for shower mixers, disposable shower kits, etc.